At Present, David Medrano is an Entrepreneur in Residence at UT Southwestern University located in Dallas, Texas. His pleasure is commercializing intellectual property by providing and raising capital, hiring personnel, establishing political relationships, and utilizing all his resources and talent to help launch start up companies and help them succeed. He has built successful businesses in real estate, network marketing, and other traditional businesses. He has trained and supervised people to be successful in the field of network marketing, business, and real estate. He has managed independent contractors and employees to help construct, maintain, and manage real estate properties. He has raised Millions of dollars for Real Estate, existing businesses, and start up companies.
Bachelors of Science in Physics University of Texas at San Antonio
Master of science in Physics Texas State
2007 Southern Methodist University SMU Entrepreneur Course
Interests
Reading, Chess, Basketball, Tennis, Science, stem cells, 3D Bio printing, Nanotechnology, Biomedical research, Real Estate, Business, anti-aging, wellness, and exercising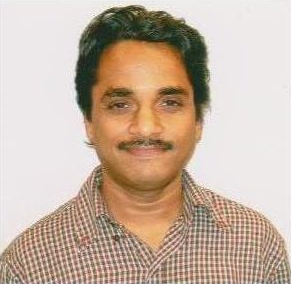 Sandeep Gupta
Chief Technical Officer (CTO)
Sandeep has vast experience of more than two and half decades of dealing with technical and Managerial Issue in India and USA. He has exceptional track record of problem solving and team management skills while working with companies like Alcatel and Alcatel-Lucent as well as running his own venture in India.
He has started business from ground zero and spread it to three development centers in India and managerial Team in USA, he consider it as little of the journey and long to go.